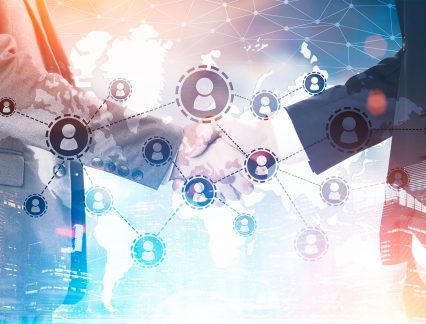 Despite the whole world coming to a standstill last year due to the pandemic, e-commerce remained the only business sector that remained somewhat functional. According to research, the US e-commerce market rose to levels that were unexpected before 2025. In India, change has been much more internal. Before the pandemic, e-commerce was a thriving market, but its full potential had not been realised. However, news reports suggest that post lockdowns, 40 per cent of existing online shoppers bought more products online. According to a report by Bain & Company, the Indian e-retail market is primed to reach nearly 300 million to 350 million shoppers over the next five years, propelling the online gross merchandise value from $100 billion to $120 billion by 2025.
With e-commerce, there is now potential to unlock global markets like never before. Unrestricted by geographical boundaries, sellers can gain access to audiences from all over the world by tapping into various B2B and B2C e-commerce platforms. And this does not only apply to small sellers but also large scale MSME manufacturers. Yet, only a fraction of India's 6.5 crore MSMEs sells globally on cross-border e-commerce platforms.
So how does fintech fit?
Access to traditional funding is still a challenge for many MSMEs. In 2018, the loan approval rate from big banks stood at 25.9%, the highest in seven years. And yet, this number could be potentially much higher since big banks still decline almost three-quarters of all loan applications. This indicates a huge gap between the credit needs of the country's MSMEs and the lack of traditional market instruments to fulfil them. Without access to sufficient and timely credit resources, MSMEs cannot be expected to penetrate global markets or manufacture products that live up to international standards.
But with fintech companies, MSMEs can access trade finance and other export solutions at a low cost. As most fintech firms employ technology solutions to classify credit-worthy borrowers, they tend to focus less on collateral. Additionally, the tech-driven operations take care of most of the due diligence and processes, making this the faster and more accurate lending option.
Here are a few examples of how fintech solutions can help boost MSME presence worldwide:
Digital currency and funds transfer
With the rise of online payments and e-commerce, digital wallets have seen a steady rise. Fintechs not only provide this facility to MSMEs but are also creators of these wallets. Digital currency is the way forward, and with fintech at the helm, MSMEs must become tech-intensive and savvy in times to come. This also enables business owners to access funds from various platforms, making this a smooth and hassle-free process.
Sources of investment
Most MSMEs are unaware of the process for investment applications and, on the other hand, investors are unable to locate potential borrowers quickly. This proves to be a significant disadvantage for both businesses and investors. But with predictive algorithms and tools firmly in place, fintech firms can help MSMEs look for new investment options. Access to significant sources of investment can help MSMEs boost their operations and manufacture products that match global standards more efficiently.
Tech-driven processes
Due to the fintech industry's savvy tech processes, MSMEs owners can simplify a lot of paperwork. Be it MSME loan, MSME Registration, CGTMSE or Udyog Adhaar application, fintech companies help business owners submit their applications to multiple platforms, including filing their tax returns.
Risk assessment
Risk analysis is pertinent for any business house, especially those providing loans to MSMEs.With powerful mathematical models and systems that work at break-neck speed, fintech can give an accurate consumer risk profile in the shortest possible time.
The post-pandemic era is going to look a lot different compared to how things were before, especially for Indian businesses. The nation's micro, small and medium enterprises have gone through massive change, and business owners are opting for newer and smarter resources to optimise their business processes. With the help of fintech to leverage the benefits of e-commerce, businesses can boost international presence and tap into entirely new markets for global trade.