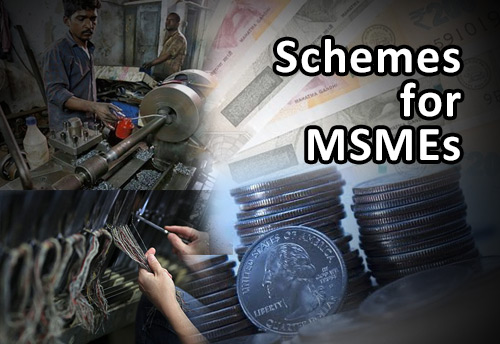 In her speech introducing the 2020 Budget, Finance Minister Nirmala Sitharaman proposed a new scheme to provide subordinated debt to MSME entrepreneurs. This subordinate debt will come from the banks and will be counted as quasi-equity. It would also be fully guaranteed via the Credit Guarantee Trust for the Medium and Small Entrepreneurs (CGTMSE).
Subordinated Debentures, or subordinate debt, is an unsecured bond or loan that ranks lower than senior loans/securities in the context of claims to assets or earnings. If the debtor defaults on loan, the subordinate debt holder will be paid only after the senior security holder(s) have been paid in full. Thus, they are also known as junior securities.
The MSME Advantage
From the point of view of working capital and liquidity, the provision of subordinated debt is a boon for MSMEs. Small companies are often cash-strapped, a result of the combination of insufficient credit as well as delayed payments by customers. MSMEs require more liquid funds than large corporates, but banks and NBFCs are often unwilling to extend them the requisite line of credit due to scepticism around the MSME sector in general, and the added fear of bad loans.
Subordinate debt, though it carries a higher rate of interest, is listed as a long-term liability on the company books – it gives them more liquid capital to invest in their growth in the present. In case of any defaults, the entrepreneur is required to first clear the senior loans (known as unsubordinated loans) before the subordinate debt.
For lending institutions, subordinate debt fetches higher interest rates but is a bigger risk in the case of defaults. However, according to the Budget proposal, the subordinate financing will count as quasi-equity and will furthermore be guaranteed by the CGTMSE. The Trust's funds will be augmented for this very purpose. Therefore, in the face of a government guarantee, the banks will not find it as risky to extend subordinate financing to the MSME sector.
Teething Pains and Solutions
Of course, despite the CGTMSE Fund standing as guarantor for several of the government's pro-MSME schemes in the past, lending institutions regard the sector with much scepticism. However, the quasi-equity provision balances the risks and rewards between the lender (bank) and the customer. In a situation where an outright loan is considered to be too risky, quasi-equity provides the requisite financing to the company (with a long-term repayment plan), while keeping interest rates on the higher side for the bank.
The provision of subordinate debt to MSME entrepreneurs, therefore, has the potential to inject liquid capital into the MSME sector. It remains to be seen how successful the scheme will be.