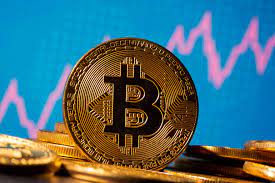 With 2020 and the pandemic's start firmly behind us, businesses are looking forward to what's changing in the New Year. Financial technology, or fintech, has undergone a significant transformation in the past year. Before the pandemic, it was considered an option for most businesses, but now it is almost essential. Businesses must access reliable fintech solutions that can help them safely serve their customers, and 2021 is expected to be the 'year of the value chain'.
Here's a look at some fintech trends to look out for this year.
1. Bitcoin
Blockchain technology has brought to the foray the kinds of transparencies that will undoubtedly make it an integral part of doing businesses in 2021. With the security that it offers, people are more likely to trust fintech companies and banks. It makes thefts virtually impossible. The past year has had its fair share of massive banking scams, which has led to the people feeling vulnerable and sceptical. Blockchain is precisely what the need of the hour for 2021.
2. Digitisation
No one was ready when the pandemic hit, especially small businesses that have been used to operating in a certain way since decades. However, under the new normal, many businesses, especially brick-and-mortar ones, had to adapt to new tools and methods quickly. A study conducted by Zinnov in 2019 estimated that the total digital opportunity offered by MSMEs will grow to $85 billion in 2024 from around $30 billion in 2019. Digital payments will be mandatory for a business to survive and flourish in the coming year. The RBI's new guidelines have increased contactless payment limits to Rs 5,000. MSMEs will also be looking at newer ways of branching out to connect with customers and leverage digital marketplaces' potential.
3. Online loans
A surprising but not unexpected trend may be that e-marketplaces will become hubs for lending to MSMEs. Marketplaces with a vast customer base could easily integrate credit lending as a service.
To avail any working capital or credit needs for your small business, reach out at contactus@bizfunds.com