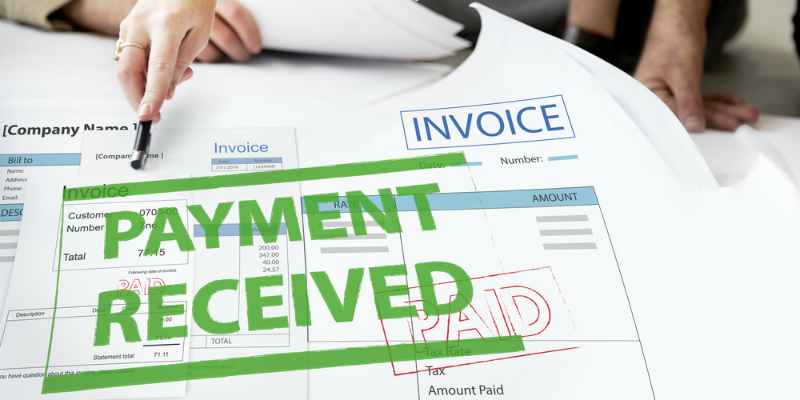 One of the biggest challenges facing MSMEs (micro, small and medium enterprises) is collecting timely payments for the goods and services they render. Many of them lack the manpower or the resources to stay on top of account receivables. Such a situation often leads to them facing a liquidity crunch and an inability to get sufficient working capital. A cascading effect of this inability leads to the grander financial gap that the MSME industry is chronically suffering from.
The government and other regulatory bodies are constantly looking for ways to address this gap by helping MSMEs receive their payments on time. Better broadband penetration and rising financial literacy are aiding this cause, and MSME owners are more willing and open to trying out new methods.
One such scheme introduced by the Reserve Bank of India (RBI) is the Trade Receivables Discounting System (TReDS) introduced in the country in 2014.
What is TReDS, and how does it help MSMEs?
Functioning online, TReDS enables MSMEs to raise funds uniquely. They have the option to sell their account receivables, or bills of exchange, over a platform to larger corporate entities willing to purchase them. The MSMEs thus receive an instant cash injection when they need it the most, and the onus of collecting payments is passed on to the buyers. In principle, this sounds like a seamless method to raise MSME cash flows, and in the five years since its inception, TReDS has not disappointed.
Reports show that FY19 saw cash exchanges to the tune of INR 7,000 crore over the three licensed TReDS exchanges – Receivables Exchange of India Ltd. (RXIL), Invoicemart and M1Xchange. Industry experts estimate this figure to reach as high as INR 30,000 crore by FY20. All in all, these are promising figures that are helping the 63.3 million MSMEs operating in the country stay afloat and raise the necessary funding.
The benefits offered by TReDS platforms – such as competitive discount rates, standardised practices, paper elimination and easy fund access – are actively solving the long-running issues of MSME invoicing. Related initiatives such as easing the requirement of MSME collaterals and releasing payments to MSMEs for services rendered within 45 days are also receiving a boost through this mechanism. In this context, TReDS has arguably been a massive success not just in terms of the funding volume it has brought to MSMEs, but also the mindset shift it is promoting in the industry. The numbers are a testament to this change – TReDS now has 1,600 MSMEs, 260 corporates from 32 cities, and 28 banks and NBFCs registered.
Digital MSME invoicing systems are changing the game
TReDS is a tremendous first step in the direction of digitalising and modernising invoice collection systems for MSMEs. With the ability to gain completion in seconds, quick turnaround can be achieved (T + 1 days). With digital signatures and verification as parts of the process, security and privacy can also be guaranteed. The most significant advantage is that such mechanisms don't count as borrowings in the books of MSMEs. Hence, their borrowing limits are not affected, and they can continue to operate as though they have received full and timely payments. This has also led to such mechanisms being termed as 'off-balance sheet finance'.
Timely payments play a crucial role in the success and profitability of MSMEs. The tightening of NPA (non-performing assets) guidelines by banks is also forcing MSMEs to seek new avenues of funding. Allied with the holistic digital transition that industries, in general, are undergoing, this is leading to a reliable solution for one of the MSME industry's longest-running challenges all over the country.
Platforms like TReDS highlight that the best ideas will always gain full acceptance. The MSME industry does not necessarily have the resistance to digital initiatives that have long been suspected. Instead, with tailored solutions that are cognisant of MSMEs' unique environments and demands, industry regulators can positively encourage growth and employment. It is hoped that initiatives such as TReDS pave the way for similar digitally-led actions for the MSME industry in the forthcoming future.